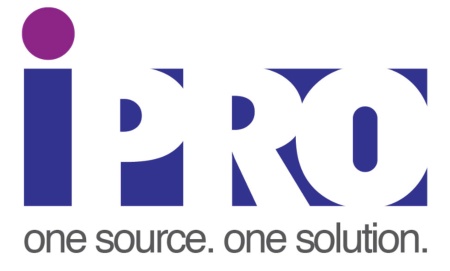 THE IMPORTANCE OF MAINTAINING A NETWORK
At Plus One our teams of specialist Recruiters offer support for temporary, permanent and fixed term contract vacancies. Offering all three of these services means that we can tailor our service to our clients and their individual business needs.
An excellent example of this is iPRO Solutions. Since we began our relationship with this client in 2016, we have successfully recruited into multiple departments on a temporary, permanent and contract basis.
iPRO Solutions are the UK's leading Global Sourcing and Manufacturing Solutions provider. They bring together resources from multiple disciplines and offer in house and external outsourced supply chain solutions. Their services encompass design, sourcing, outsourcing, sub assembly and full product manufacturing and they currently operate from offices in the UK, Malaysia, China and India.
Our Procurement & Supply Chain team work with Assembly and Production staff on a daily basis and when, due to an increased workload, there was an urgent need to increase headcount in their manufacturing team, iPRO asked us to provide four temporary workers who all required very specific experience using hand tools.
Hiring on a temporary basis provided flexibility for our client, it allowed them to wait for the additional work to become consistent before they increased headcount on a permanent basis. After discussing the requirements we established that this would also be the most effective solution for an immediate staff shortage.
In order to provide effective recruitment support, our team had to utilise their existing network of candidates, built up by consistently recruiting within relatable sectors. Providing temporary staff requires us to carry out a detailed process. As well as pre-screening, referencing and right to work checks, it is vital that we meet candidates face to face before introducing them to our client. Due to our existing network of candidates we were able to expedite our shortlist within the short timescale that our client provided.
Our Procurement & Supply Chain Recruiter had four temporary candidates on site at iPRO solutions within a week and following excellent feedback on all of the candidates provided, we were then asked to provide several more candidates over the following months as their need increased.
These temporary placements resulted in four of our candidates being taken on permanently with one being promoted to Production Supervisor in under a year from their initial temporary start. As a team of Recruiters who really care about their candidates and clients, this is a fantastic result and really demonstrates the benefits of using our temporary recruitment service to its full potential.
QUOTE FROM OUR CLIENT
"Plus One are a proven recruitment partner for iPRO and provide us with a flexible approach to meet our needs. They have filled both permanent and temporary vacancies across a range of departments and seniorities, always managing to deliver close to the brief with a friendly, approachable but ultimately very professional manner." – James Bennett, Head of Sales
Contact us