You only need to glance at the headlines to know that the UK is suffering an employment crisis. As recruitment experts, we are here to provide our clients with the latest information and decode what it means. Here are the latest significant points of interest to do with the recruitment industry.
Recruitment activity has slowed down in growth
May data indicated a further increase in hiring throughout the UK. Permanent staff appointments expanded at the softest rate since March 2021, and temporary billings increased at the slowest pace in 15 months. Recruiters report that candidate shortages continue to hinder placement numbers. Unsurprisingly, London showed the strongest increase in permanent placements, whilst the softest increase was seen in the South of England.
Availability of candidate continues to fall rapidly
Further deterioration in the supply of candidates was seen in May, as candidate supply continued to dwindle. Data signalled that permanent candidates continued to decline more rapidly than the rate seen for temporary workers. Reasons for this consist of caution from candidates, UK wide skill shortages and fewer foreign workers.
Vacancies continue to expand sharply
The need for staff continued to rise at a historically sharp pace in May, with permanent vacancies continuing to rise at a quicker rate than that seen for temporary positions. Notably demand for short term staff increased at the softest pace in 5 months. The continued demand for staff can be attributed to employers looking to expand, but candidate shortages continue to hinder growth.
Permanent roles in the private sector continued rise quickly, and the softest rise in demand was for short term staff in the public sector.
Starting salary inflation remains close to record high

Recruiters have noted sustained upward pressure on starting pay rates in May, due to the supply of candidates falling and demand for staff continuing. Permanent staff salaries rose rapidly, among the quickest rates since the survey began in October 1997. The increase in temporary workers pay grow was also sharp, despite the slowest seen in 11 months.
Whilst all this sounds quite bleak, Plus One are here to help. We have invested in the latest recruitment tools to help combat this difficult market. Combine that with our dedicated recruiters expertise, and we are confident we can help you with your vacancy. Contact Plus One today or register a vacancy here and our Client Relationship Executive will get in touch with you.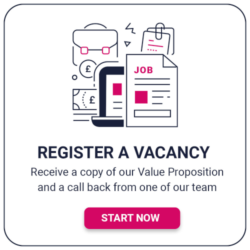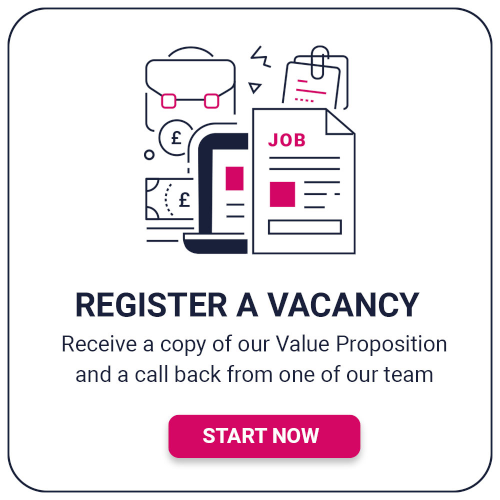 This data has been exerted from the KPMG Report on Jobs in the UK & South East of England.