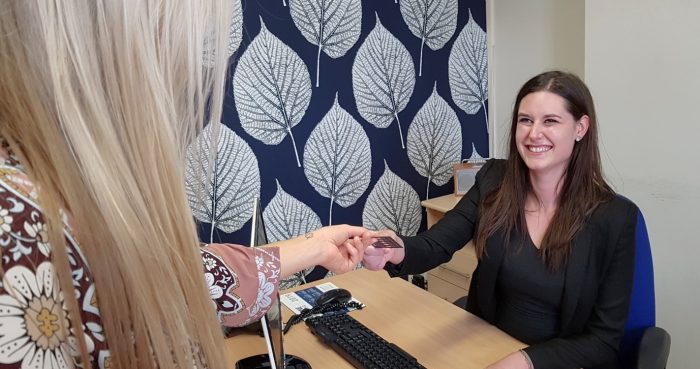 MEET YOUR CONCIERGE
Here at Plus One, we understand that when you are applying for jobs online, you don't always get the response that you are hoping for and sometimes you don't get a response at all. We make every effort to ensure that you will be treated with respect from the first moment that you contact us and within the first few days of supplying us with your CV, you will be contacted by our Candidate Concierge.
It's the role of the Concierge to ensure that you are provided with a smooth on-boarding experience and that we have successfully captured all of the information that we require to be able to notify you about suitable job opportunities. We will also ensure that you have been able to set up your online Plus One Personnel profile, so that you receive immediate email bulletins about jobs that are most relevant to you, as soon as they go live.
Our Concierge acts as a secondary point of contact for you during any times that the Recruiters are unavailable. Regardless of your requirement, the Concierge will go out of their way to ensure that your interactions with Plus One Personnel are positive and productive and most of all you receive a great service.
INTRODUCING CHRISTINE
"In my role as Candidate Concierge I am dedicated to the candidate experience by making sure you make the most out of our recruitment service. We understand how important it is to find the role that best suits you, which is why I contact every Candidate at the start of their job search to ensure that we have all of your correct information, so that we can contact you about the right positions."
"I also keep in touch throughout your time job searching, making sure we keep you updated and to see how you are getting on. Likewise, I am always available for you to contact; whether it's a general enquiry or regarding an application – I am always on hand to help." – Christine Bones.
To speak with our Concierge, please call us on 01295 262266 (Oxfordshire) or 01926 332277 (Warwickshire)